Discussion Starter
·
#1
·
Alright there is absolutely zero information on this past Vandenbrink's own recently-updated website and pure speculation.
Their site was down recently, and I just happened to check back on it today with several updates, including a very Evora-looking concept they're showing off.
Here's the tight-lipped quote off their site:
Project 'Fra Mauro' is a hardcore sports car with a jet fighter inspired body, made out of carbon fiber. The new coachwork is designed over an aluminium 'tub' chassis originating from a highly exclusive brand. It is fitted with a very reliable 4.2 Liter V8, located behind the seats.

The base car of this project has won several prestigious awards by the press and industry and together with Vandenbrink's all new and lightweight body design this car is going to be something very special.
The design shares many cues from the Evora, including some aesthetic and functional elements, as well as a very similar general proportion. And look at the windscreen, which is pretty much unchanged. The only thing thwarting the Evora relation is the mention of the V8 platform, which they claim to already be released and garnering press. They also mention an aluminum tub chassis.
Spyker has a 4.2L V8, and Van den Brink has had work experience with Spyker, as well as the proximity of their current operations. Any of you people more inside know anything? What about AgentTripleX's Spyker insiderness?
Here's what she looks like. You be the judge.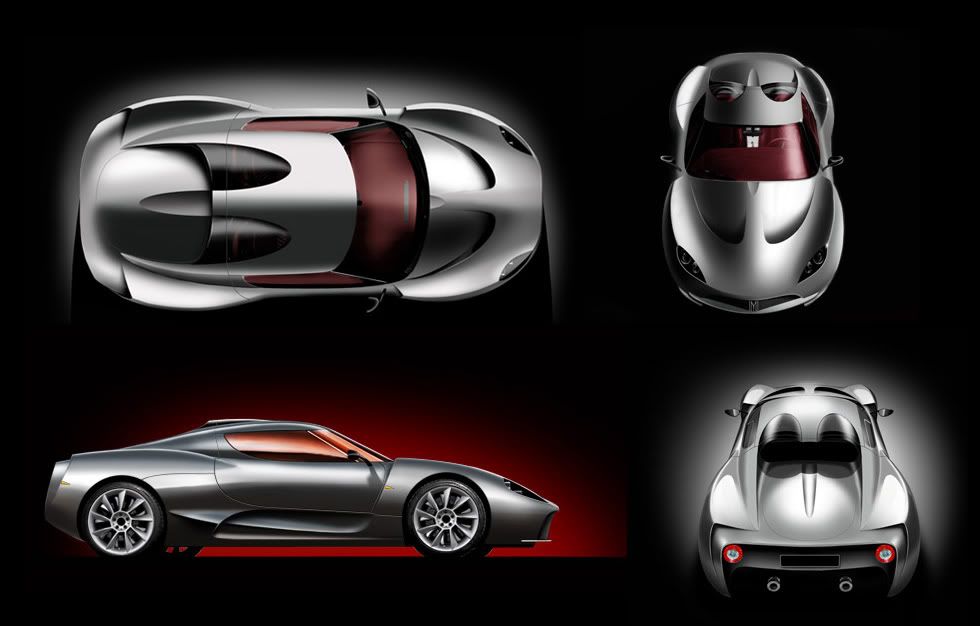 Source:
http://www.vandenbrinkdesign.com/?page_id=147