(Lets try this discussion again, without breaking any rules...)
Has anybody tried this Weapon R product out yet?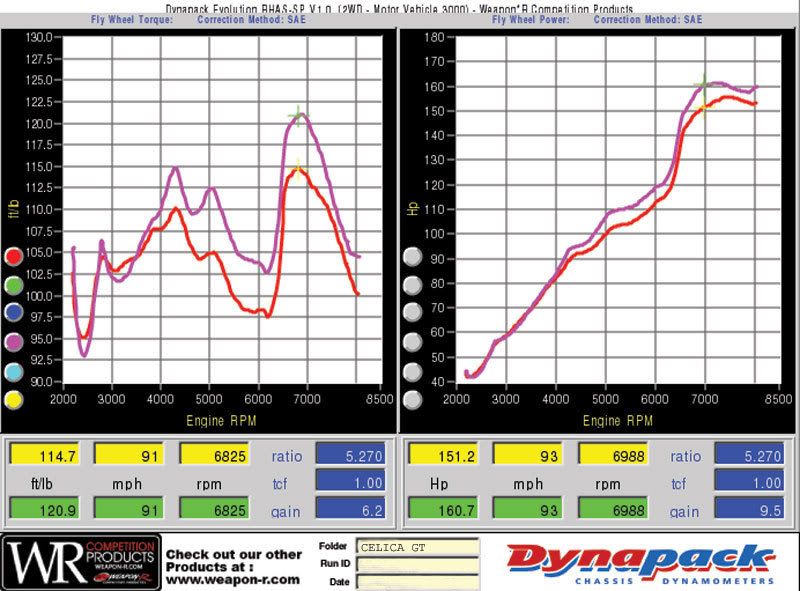 It has been available for Celicas for over a year now, and it made decent low-midrange gains before all the Toyota people lost interest and jumped on the PPE race header bandwagon. Dynos and discussion can be seen here:
Weapon*R GTS Street Header Special!!! - NewCelica.org Forum
Plus after a
Google Product Search
search, you can find some hard to beat prices for this power adder, costing less than $300 shipped on many websites.
What do you guys think about this bang-for-your-buck mod?
Anybody planning on purchasing this header, and doing a dyno on the Lotus ECU?
(I hope I'm not breaking any rules this time now that this thread is formatted just like my other discussion threads...if I am...please give me a second warning. Again, I apologize for my vendor'esque look for the last thread I made. I have no intentions to be a vendor here. I have no affiliation with Weapon R...nor any of the other companies I posted about previously...so I am NOT selling this product. In fact, I'd rather invest in the more expensive PPE race header setup, due to the superior power gains, and I'm certainly not affiliated with them either. Next time, I will not link you guys to the cheapest site to purchase this header from, and post up the price. I will just leave you guys to doing
Google Product Search
searches for the best possible price.)