Discussion Starter
·
#1
·
hey guys, gonna be listing my k swapped elise up for sale soon, as well as my built turbo ls1 swapped 350z because i am buying into a franchise and need liquid cash. just trying to gauge what its worth. bought the car in 8/2012 as saffron yellow touring with lss with 55k on it.
2005 elise- 62,xxx on chassis car makes about 400whp on 14lbs on e85, tuned by whatadsm. car will have more fine tuning from ums tuning here is arizona upon the cars delivery on 5/5/2014
k20a2 42k on it
k20z3 trans 26k on it
custom widened front and rear fender bottoms, shaved front clam, shaved rear (paint is brand new as of last week on front clam and rocker panels, fixed the rock chips-rest of the paint is just over 1 year old-b135 orange from factory lotus catalog)
all other parts are brand new, less than 60 miles (with receipts for most of them)
innovative swap kit
comp clutch stage 3+
garrett gt3076r
t1r iat
hondata 4bar map
gm 3 port boost solenoid
tial 38mm wastegate
tial bov
custom intercooler/piping, exhaust with ti tip
kpro with boost control
ktuned fuel rail + aeromotive fpr + aem 340lph pump
id1000 injectors
bc racing coilovers
ebc yellow pads
xxr 535 wheels with nitto nt555r's
custom side splitters
highline tuning front lip
custom led taillights
hid headlights with integrated led turn signal
powdercoated rear diffuser gloss black
diamond stitched leather seats and door panels
leather wrapped sills/complete dash/binnacle cover
speedhut tachometer and speedo
boost, water temp, oil pressure, fuel level gauges, aem wideband
new balljoints and track rod ends
lloyds mats
carbon fiber scoops (i believe ftp?)
custom double din setup with pioneer touchscreen
alcantara wrapped hvac control
color matched shifter base console
ecliptech i-shift progressive shift light mounted in the steering wheel upper ring, and rewrapped in leather for an oem look
all electronics are wired to an aftermarket fuse panel with fuses for each device.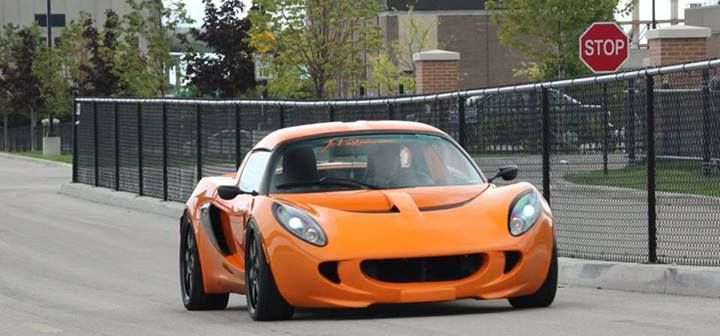 picture of the car from the paint booth as of wednesday 4/23/14
quick pull after my tune. if you follow the k20z3 gear speed calculator, this is about 5-90 in this pull, with a boost leak which whatadsm can confirm. no boost leaks during the tuning session, which he can also confirm.
heres a quick video of it running. note the tablet dash was replaced by the speedhut tach/speedo because it was too laggy for the k series. was not laggy with the oem lotus powerplant. engine bay was also dramatically cleaned up. sorry for the sideways video, dont know how to turn it in any of my programs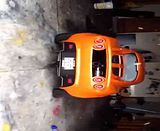 what would you guys think is a fair price for this?