Hey guys, I'm looking to get rid of my 2005 S2000 and pick up a Lotus Elise/Exige. Of course I'm willing to throw money on top as part of the deal lol.
I am currently the 2nd owner of this car. First owner was a very nice old man who didn't do anything to the car, but drive it to work and home. Car currently have about 133k miles and majority of that is from interstate due to the fact that I commute 1 hour away to and from the University. Theres NOTHING wrong with the car and runs strong! I can guarantee you that 100%. Car is garage kept and is wash/wax daily!
Car was involved in a accident on the way to a big car meet and I just happened to be the one out of all my friends to get struck. Just a little dent in my quarter panel and curb rash on my rims (stocks at the time, I have new ones). The person did not have insurance so I had to take care of it on mine thus it was put on record that I was involved in accident.
Pictures of incident: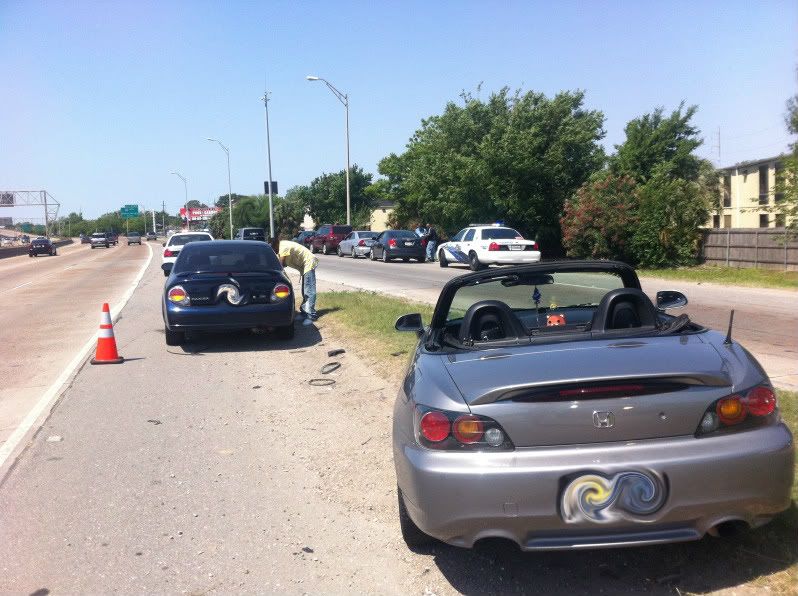 Anyways, back to topic. Here is the list of everything I have done to the car.
Details: 2005 AP2 S2000 - Silverstone Metallic
Modifications:
OEM front lip
OEM trunk spoiler
OEM CR Shift knob
5K DDM Tuning HIDs
AP2 Foglights
Spoon testpipe
Spoon N1 single exhaust
ACT Stage 2 Clutch
K&N Intake
AUT CF Cooling plate (Combo w/ K&N)
Password JDM Radiator Stay
Skunk2 Springs
USA Spec Ipod adapter
Buddy Club Voltage Stablizer
Upgraded Subs
Misc stuff:
Hardwired & Hidden Valentine V1 Radar
Camera mount for Iphones behind driver to record video
Have a brand new set of Muteki Neo chrome lugs in the trunk.
New soft top (Last one was slashed)
Wheels:
Volks Racing GTU-S (Discontinued)
Front:17x8 +35 (215/45/17 Star spec tires)
Rear: 17x9 +35 (245/40/17 Star spec tires)
Fenders are rolled to fit the wheels above.
Oil changed with Mobil1 every 3-4k miles
Tranny Fluid (OEM Honda) changed every 15k miles
Diff Fluid (Amsoil) changed every 15k miles
Pictures: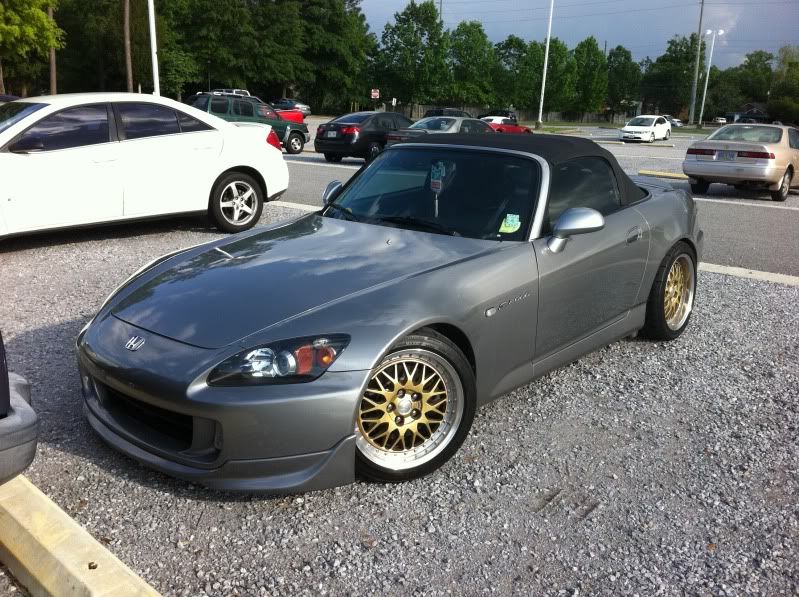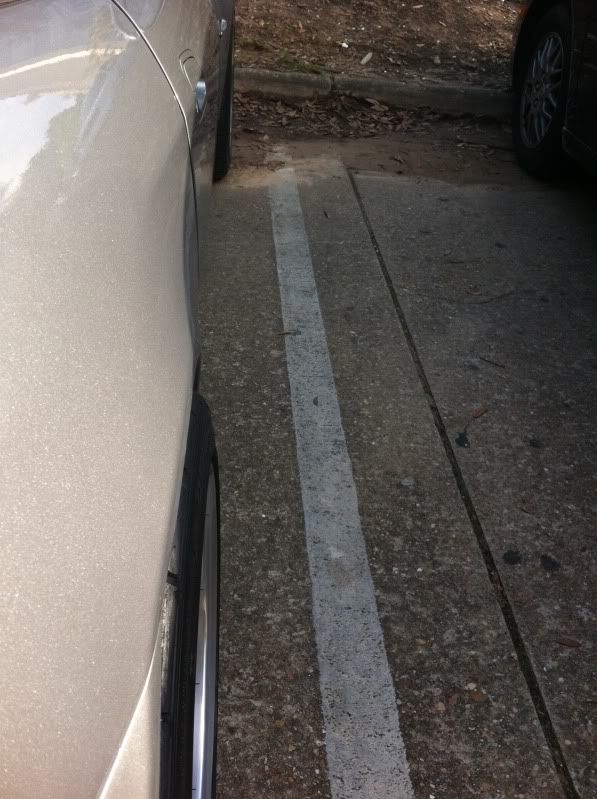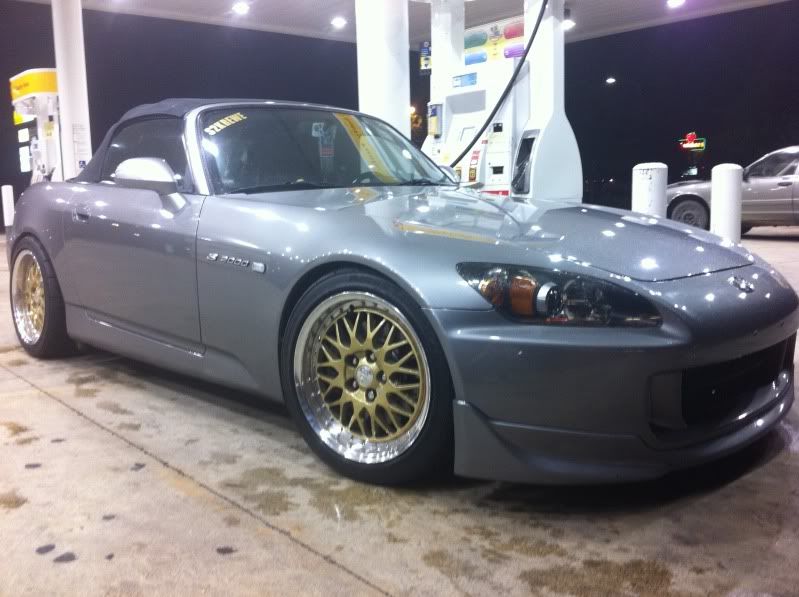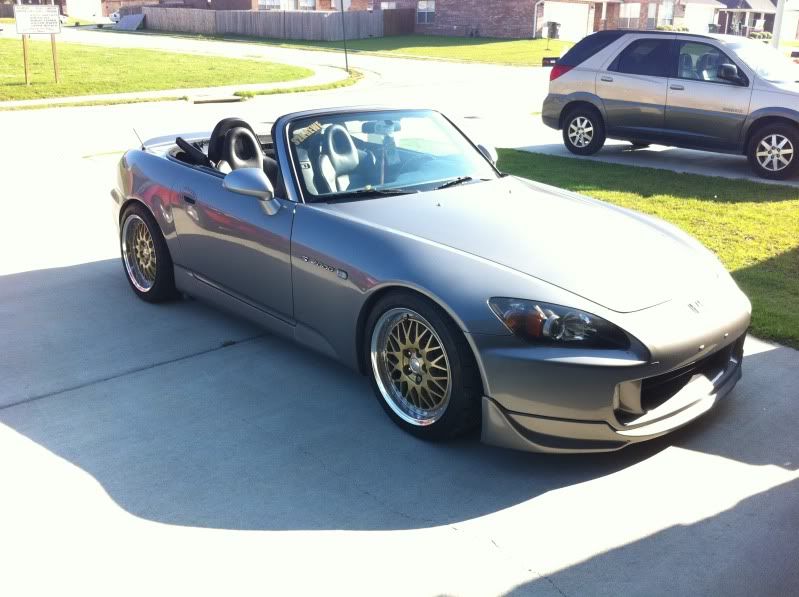 When I still had my stock rims: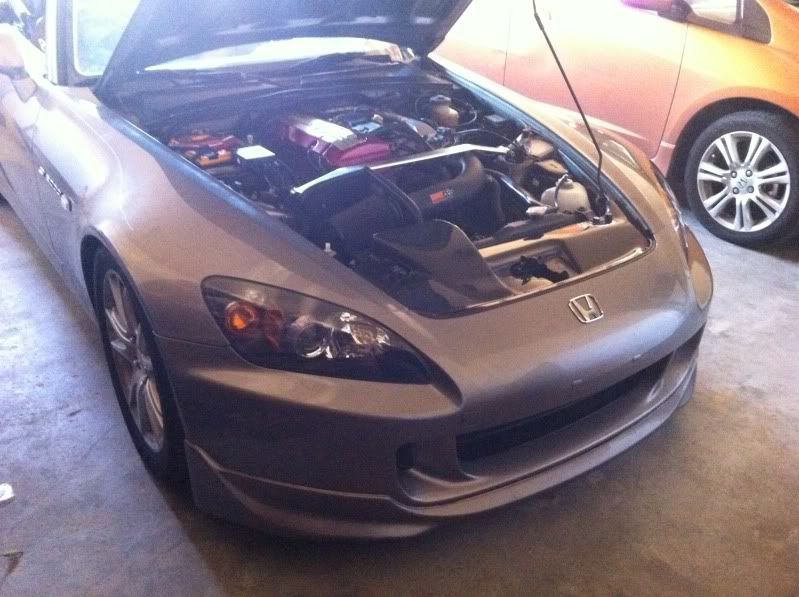 All pictures above was taken on my iPhone so please excuse me if its all crappy and blurry. Not exactly the best photographer lol. Let me know if you need any more details or pictures. I would be glad to answer! Thanks :]